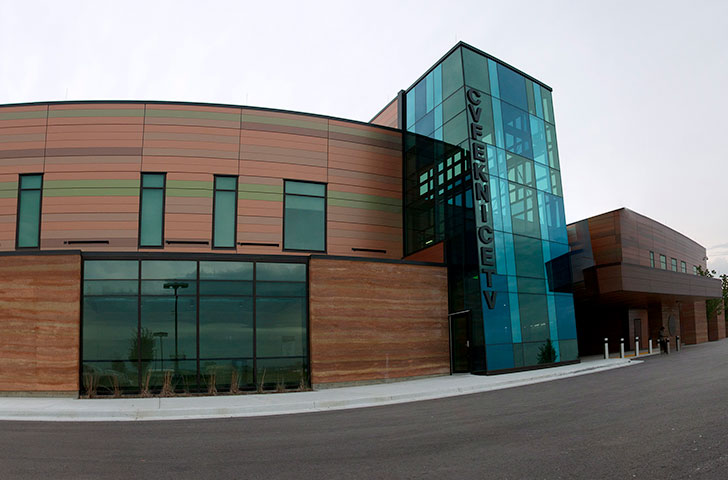 The Muscogee (Creek) Nation Department of Health (MCNDH) was first established in 1977, when the MCN signed a sublease agreement and an operation and maintenance agreement with the trustees of the Okfuskee County Commissioners to occupy and operate the former Okfuskee County Hospital, now Creek Nation Community Hospital (CNCH), in Okemah. We are proud to serve both the citizens of the tribe and the surrounding community at both of our tribally owned hospitals in Oklahoma.
As one of the largest tribal health systems in Oklahoma, we provide more than 120,000 patient visits annually with an estimated annual impact of care provided exceeding $37 million annually in care to Medicaid-enrolled Indian and Non-Indians. We understand that by uniting resources and building partnerships, we can greatly improve the health outcomes of our rural communities. Our facilities include:
2 community hospitals

6 outpatient primary care clinics

1 physical rehab service

1 skilled nursing inpatient facility
MCN provides services that include primary care, urgent care, dental, optometry, behavioral health services and ancillary services such as laboratory, radiology, pharmacy. The MCNDH also offers specialty services such as pediatrics, wound care, physical therapy, diabetes management, and tobacco cessation. As a comprehensive health facility providing services to all generations, we have complementary services to assist in taking care of the whole person; contract health services (with approval) provides tertiary care for patients who require care not available in our facilities and community health representatives provide outreach and health promotion/disease prevention services to the community.